5/31/2019: Always make sure "Draft" is set to "Publish"
Six months into 2018 and I haven't published this until now in a spectacular display of "whoops." 2018 had a troubled vibe as those of us in the United States adjusted to "the new normal" narrative that was the official unmasking for a lot of ugly shit that found itself clogging every supposed drain in the D.C. area. It also happened to have a few strong narrative debuts (Lady Bird, Get Out) combined with unintentional and frankly unresolved cultural moments (the "live" reality show Live P.D. became a hit while the The Force, the documentary project that spent a year with an increasingly scandal-ridden Oakland Police Department, was a blip). It became hard to pin down what 2018 was doing to us both in theaters and on the streets. I spent all of it in a constant transient haze pumping out resumes and promising I would look forward to world-building with you.
The weird-but-common-over-time-thread in my favorite films: a sense of finding the accidental truth inside a creative false narrative that really wasn't the intention. In the case of Abacus it served as an unintentional precursor to the Harvey Weinstein story; Brigsby Bear couldn't have known it would mirror how "real fans" of Star Wars would react to Rian Johnson's The Last Jedi. And then that's the point in Marjorie Prime as our recounted narratives are constructed to lead away from the pain. The actual stories in our lives are so surreal they wind up being too painful or too shocking to comprehend. We'll have to remember that—and we can thanks to Walter Prime being on our phones.
So here's what I liked now that we're about halfway through 2018. From the top:
One of--if not the--strongest films relevant to 2017 is this dark comedy about a twenty/thirtysomething living out his days after the apocalypse with his father, mother and watching his favorite TV show that still (somehow) gets made: "Brigsby Bear," the longest running show ever. Then the world comes crashing down for James (Kyle Mooney), who was kidnapped years ago by Ted and April (Mark Hamill and Jane Adams). It turns out Brigsby Bear was an extremely long con by Ted to both teach and condition his "son" to never go outside and even have modern experiences like being catfished by his Mom and Dad on the official Brigsby Bear IRC (Internet Relay Chat for you kids) fan group.
James is ushered into our world and completely overwhelmed when he learns despite thousands of channels and millions of shows there is no sign of his childhood hero. There's a great moment near the beginning as James shows his "adoptive" father Ted his own ideas for the Brigsby Bear-verse and Ted quickly shoots them down. Despite being finished before hand it would darkly mirror fans reactions to Rian Johnson's own culmination of The Last Jedi asking "why don't we move on to the next story here?"
One of the older films to finally reach the U.S. in 2017, Behemoth toured the festival circuit starting in 2015 until its U.S. release earlier in 2017. Quoting the Bible as its camera wordlessly moves through tunnels, elevator shafts, dynamite explosions across cliff sides and ends in a sparkling utopia that no one can afford to live in. Zhao Liang wordlessly follows coal miners as they toil, set explosives, and have their lungs drained as massive unpopulated cities sit miles away because no one can afford them nor want to live so far out.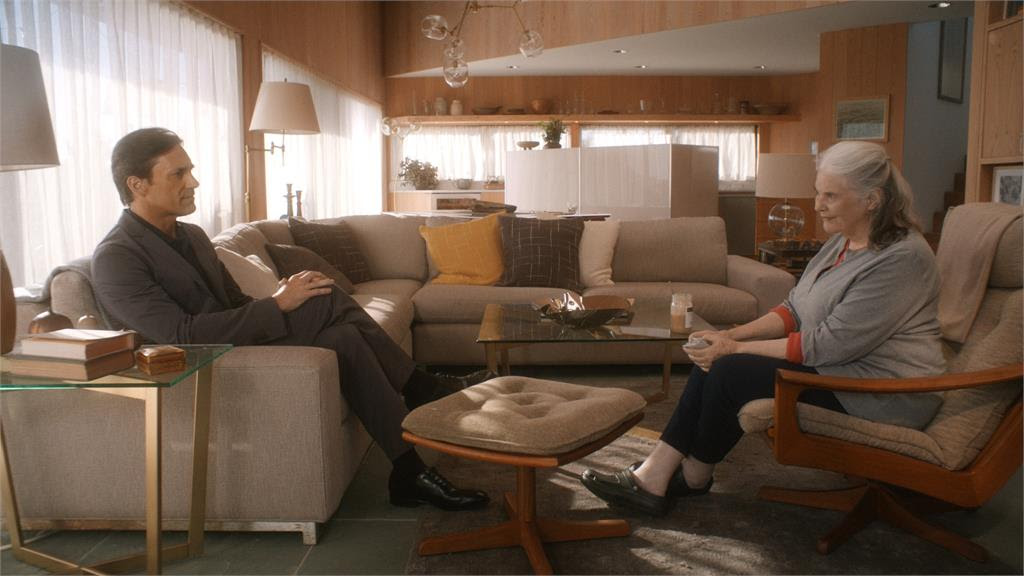 dir. Michael Almereyda, 2017
A year before the Internet drowned in fake Black Mirror pitches, Michael Almeryeda's adaptation of Jordan Harris' play looked into the lengths people would go to keep a memory alive. Told over three acts, Marjorie (June Smith) consoles herself with Walter Prime (Jon Hamm), a holographic artificial intelligence that sits across from her and relates stories and opinions as told to it. One night her son-in-law (Tim Robbins) gets drunk and relates to Walter Prime the truth about a family secret that the simulation dutifully responds, "I'll remember that next time."
This becomes the crux of each act as the next time comes at specific end points where the characters must then (figurati--er, literal...figuarliterally?) face their ghosts and determine how much they really want to remember next time.
4. Abacus: Small Enough to Jail
In lieu of everything else, a fascinating look at how local elected officials were caught with their pants down and promised to make amends in the worst way possible. Steve James brings the Sung family's connections with the Abacus Federal Savings Bank and how it had to defend itself against New York County District Attorney Cyrus Vance, Jr. who was desperate to find a scapegoat (and more importantly, an easy win) after the 2008 marketing crash.
The Sungs are shown to be a collective that would make George Bailey appear stingy. But the subprime mortgages beast does sneak into their world through both Vance's team's interpretation of a culture they're not familiar with and employees that very much did extort customers seeking loans, leases, and to own property. Even this can be explained by Abacus Federal Saving Bank's rare accomplishment in that "[o]f the four thousand three hundred and ninety mortgages that Abacus held in 2009, only sixteen were in trouble, a delinquency rate less than a twentieth of the national average."
One of my preferred films from last year because it required almost four years of catch-up and happy accidents to complete. It's such a slog to ever write or see the words "part of the cinematic universe" but such is the case as Mimosas ties into Laxe's 2015 The Sky Trembles and the Earth Is Afraid and the Two Eyes Are Not Brothers. A man is sent to go find and accompany two others out of a valley, but that leaves aside every other narrative question you'll be asking yourself throughout this.
Vague and undefinable to an excruciating point Mimosas is perfect to watch and drift along with the journey. It works much better if you don't ask "when does this occur" or "what about that," as the MST3K adage of "you should really just relax" is the only narrative you need with Laxe.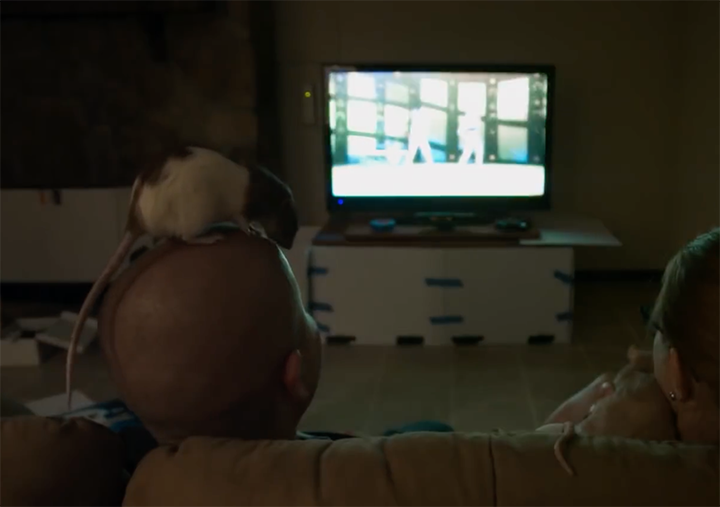 Since watching this last Apri (in Baltimore)l I've been desperate to tie a lyric from The Smashing Pumpkin's "Bullet with Butterfly Wings" to this. I've agonized over wordplay and puns. So much as Baltimore itself can be tied to an endless study of vermin and failure of a structure as a whole, so can my lack of punmanship. I've failed myself on a professional and personal level. Which is fine since Theo Anthony's experimental documentary combines footage, Google Earth, a simulator and snippets of Dan Deacon in a warehouse as he lays the thesis out that Baltimore survives its institutions because it simply has to.
Anthony does, at one point, bring everything to a gruesome head between the various ways Charm City deals with its localized infestation ranging from rat fishing (which is very real!), shooting them with pellet guns, poison and more.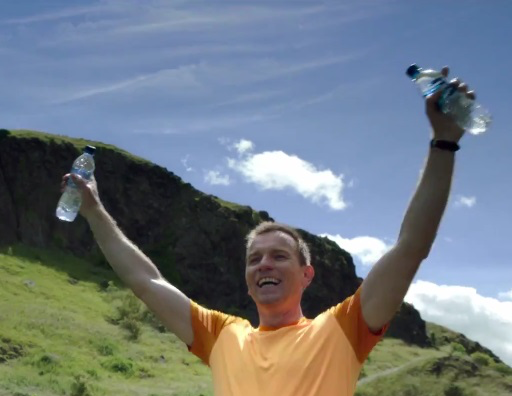 The greatest reminder after a decade you've probably failed miserably, have lied to others about your accomplishments, still aim for women you haven't a chance with and there's no judgement to be found built on the ground with your friends buried underneath. After a heart attack in the place that terrifies me the most Mark (Ewan McGreggor) returns to the old neighborhood to settle himself.
T2 is a humbling message after a generation were told to "choose life" and get fucked up along with it. Mark is trying to once again prove to himself he made the right choice due to his friends' own poor choices: Sick Boy (Jonny Lee Miller) is still grifting anyway he can, Spud (Ewen Bremner) struggles to stay sober and Franco (Robert Carlyle) has become the walking boogeyman with a mustache as he still pays for Mark's disappearance. Even when 3/4s of the group return, other pockets form and each side conspires against the other all for the ultimate "get rich quick" scheme that simply can't work.
The most ringing endorsement I can give the Maryland Film Festival is "without it, I would not have seen Stephen Cone's [enter film title here]." Cyd (Jessie Pinnick) visits her Aunt Miranda (Rebecca Spence) for a summer sightseeing trip to decide on where to apply for college.
Matías Piñeiro's tale of translation and searching for meaning expounds on wintery parks and briefly takes on snowy upstate as Camilla (Agustina Muñoz) and Carmen (María Villar) trade places at a New York-based arts fellowship. Camilla tries to work on her translation ("A Midsummer's Night Dream") interspersed with rekindling Carmen's own trysts and piece-by-piece revealing her final hours in Argentia
d. Sarah Adina Smith, 2016
A sleeper entry that opened at the Toronto Film Festival in 2016 and had a brief release through (traditionally Asian distributor) Well Go USA Entertainment. Buster (Rami Malek) lives on a mountain, breaking into abandoned summer homes and using the facilities along with calling into a local radio show to announce the "Inversion" is coming. But then he wakes up alone, in a rowboat, sunburned and drifting. He wakes up again and now he's Jonah, a late-shift motel front-desk employee who never sees his newborn or his wife (Kate-Lyn Shiel). One night, he meets Brown (DJ Qualls), a gangly mess of conspiracy theories and paranoid exposition that hinges on the imminent arrival of the singularity.
The rest of the best of 2017:
Best Opening: Ingrid at the Wedding | Ingrid Goes West
Best Segment: Slam Poet vs. Child | Ex Libris: The New York Public Library
Best Promotional Item: Ghost Costume | A Ghost Story
Best Surprise Film: Get Out
Best Use of Michael Fassbender: Alien Covenant
Questionable, But Okay Use of Michael Fassbender: Song to Song
Laziest Use of Michael Fassbender: The Snowman
Avant R----d Film of the Year: Roman J. Israel, Esq.
Runner Up Avant R----d: The Book of Henry
Best Mustache: Henry Cavill | Justice League
Best Length of Time Between Original Production and Unceremonious Dump to DTV: Cook Off! (est. prod./first screening: 2006-2007 | release: 11/17/17)